About Priva
Full-Service For Your Online Needs
Priva is a full-service firm fulfilling all of your online needs:
Strategy
Design
Programming
Hosting
Online Marketing
Since its founding, Priva has been a forerunner in advanced Web applications. We developed one of the first online auctions and soon after our proprietary e-commerce platform which has been successfully implemented on behalf of a number of national clients. We added search engine marketing as a core competency in 2002.
Our Philosophy
When you work with Priva, you can count on these beliefs:
Simpler is usually better; don't over-engineer
Elegance results from diligent attention to the basics
Start with the problem you're trying to solve
Build websites from a strong architectural foundation based on search engine optimization
Build websites that can be maintained without technical knowledge or dedicated staff
Provide fanatical support – when possible, before the client even knows to ask
Our Track Record
Priva has worked with organizations of all types and sizes, with missions and strategies that demonstrate the full range of our capabilities. See our Portfolio page for a sample of our past and present clients.
What It's Like To Work With Us
Did we mention that we provide fanatical support?
Clients can reach us any time, and with such services as Total Managed Hosting and Priva Email Marketer, we can solve problems before clients even know they exist.
Projects are generally handled by a technical leader who will work with you directly to lock down project requirements, and then keep you informed and engaged throughout the process. Because of our experience and our approach to communicating, you don't have to worry if you haven't been through the process before, or if you don't have time to be fully focused. We'll bring issues and recommendations to you for easy, on-time decision-making for a project that doesn't get bogged down.
When you work with us, it feels personal – because it is. When you work with Priva, you work with the principals.
About The Principals
Tim Wojnar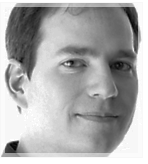 With a background in Computer Engineering, Tim co-founded a regional ISP and web development firm at the beginning of the Internet revolution. Since 1997 he's run software teams developing heavily trafficked, complex web sites.
As president of Priva, Tim continues that work, creating everything from elegantly simple informational web sites to high-volume e-commerce sites.
Along with traditional consulting, Tim leads the Priva Labs arm of the company, currently engaged in research projects key in advancing a number of internal initiatives.
Based in Cleveland, when Tim isn't busy with Priva, he enjoys traveling, music and the martial arts.
Jeremy Shondrick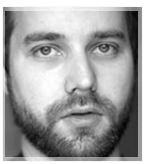 Jeremy began programming in the late 1980s after receiving his first computer at the age of 9. He built his first web site in 1995 and founded his first startup, an early MMORPG, as a Computer Science major in 1999.
He has worked with Tim since 2000, and is lead developer and a founding member of Priva. During this time he has been principally involved in the development and maintenance of well over 100 web sites and services, and has served as the senior developer in creation and implementation of dozens of applications from the ground up.
Jeremy is the chief architect of the Priva Commerce platform, which has been successfully implemented with national clients and is capable of supporting more than 10,000 transactions per day.