Our Software
First Alert
A real-time error reporting and diagnostic system for your web site.
Especially important for the fast-changing environment of e-commerce sites, First Alert serves user-friendly notices when page, server and other such errors occur. More important, it provides a detailed technical report by email, including the exact location of the problem. An escalation capability can page technicians when big problems arise.
Priva Email Marketer
The concern in any email campaign is deliverability – the focus of Priva Email Marketer.
A flexible email application built as a highly adaptable, integrated solution for your website and other business systems. With a focus on achieving high deliverability, Priva Email Marketer is hosted for high speed deliverability and viewing.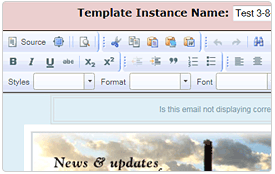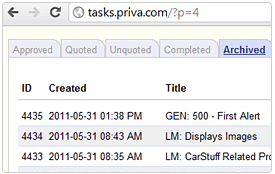 Priva Tasks
A flexible task management system.
It's easy to use and fully searchable. Because it's a hosted application, there is no maintenance or upkeep required. We use it ourselves for project management and trouble-ticket systems.
Priva Scheduler
A robust scheduling system for your web server.
Capable of calling HTML pages or executable files at any interval. It's a stable system, with more than eight years of in-field testing.