Advanced Web 2.0 Features
Why Use Web 2.0 Tools
These tools can improve a website's speed and ease of use. They send a message that your site is up to date and state–of-the-art.
Examples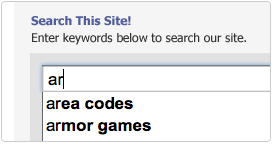 Predictive Search speeds the process of keyword searches on your website; it's especially important for sites whose search function doesn't do a good job handling misspellings.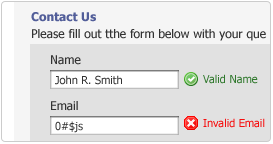 Real-Time Form Validation identifies errors, even as the user is typing in his or her information. It's especially useful on e-commerce sites.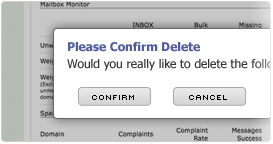 In-Page Pop-ups open a form or other information in a new window, on top of the page being viewed. It's an effective way to get supplementary information to users without taking them away from the current page.