Dydacomp Solutions and Integration
Better Visibility and Better Data
Any order management solution has to be fully integrated with other business systems; otherwise, it will magnify small problems and create new ones. If you're tired of double entry, poor inventory visibility and a shortage of meaningful business data, Priva can eliminate the disconnect between your website and back-end systems.
Case Study: Legacy Motors
Legacy Motors is an authorized dealer of diecast car collectibles. It was using Dydacomp's MOM as a standalone application – essentially the one-size-fits-all default installation of the software.
We connected MOM with Legacy Motors' website to achieve a fully automated, high-speed order acceptance and fulfillment system.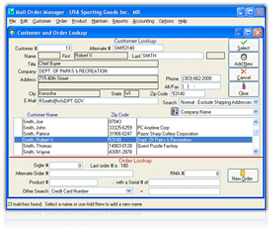 The Result: Legacy Motors
Each order that comes through the website is now imported directly into MOM without any manual keying.
When a new SKU is entered into the website, it's also imported to MOM - eliminating double entry, reducing errors, and assuring real-time synchronization between the storefront and available inventory.
When a new customer registers at the website, his or her account information is automatically exported to MOM, assuring error-free fulfillment and accurate purchasing history.
We can also augment Dydacomp reports with customized data that really drives your business.